The images below show some of the initial sketches that Ben liked. The following image shows first drafts of some of the sketches in Illustrator.
From the beginning, Ben liked the idea of a slanted logo as that clearly displayed movement. The 3 stripes were a decision that Ben originally didn't appreciate but once I showed him how it could be used on other spaces he approved of it.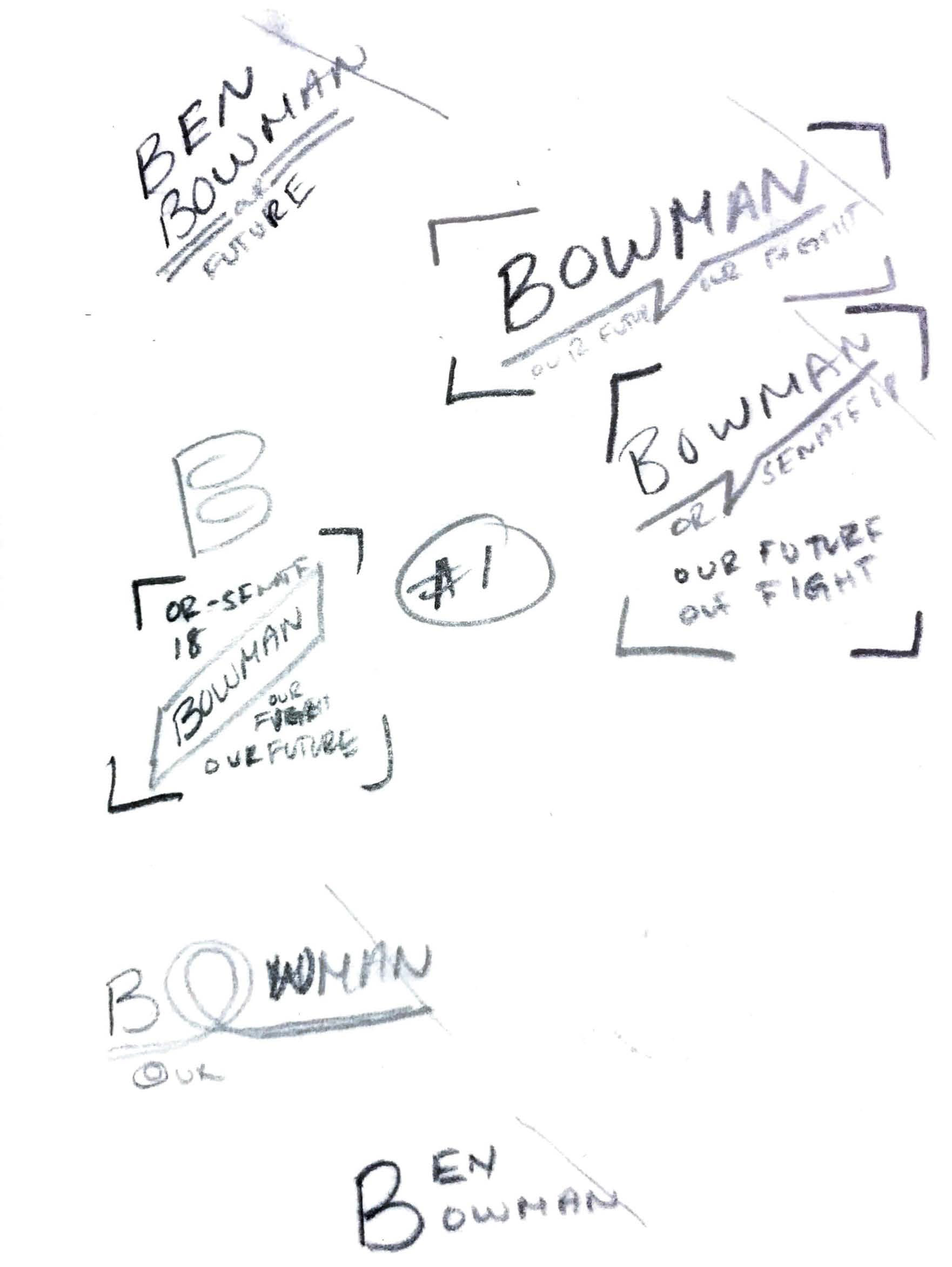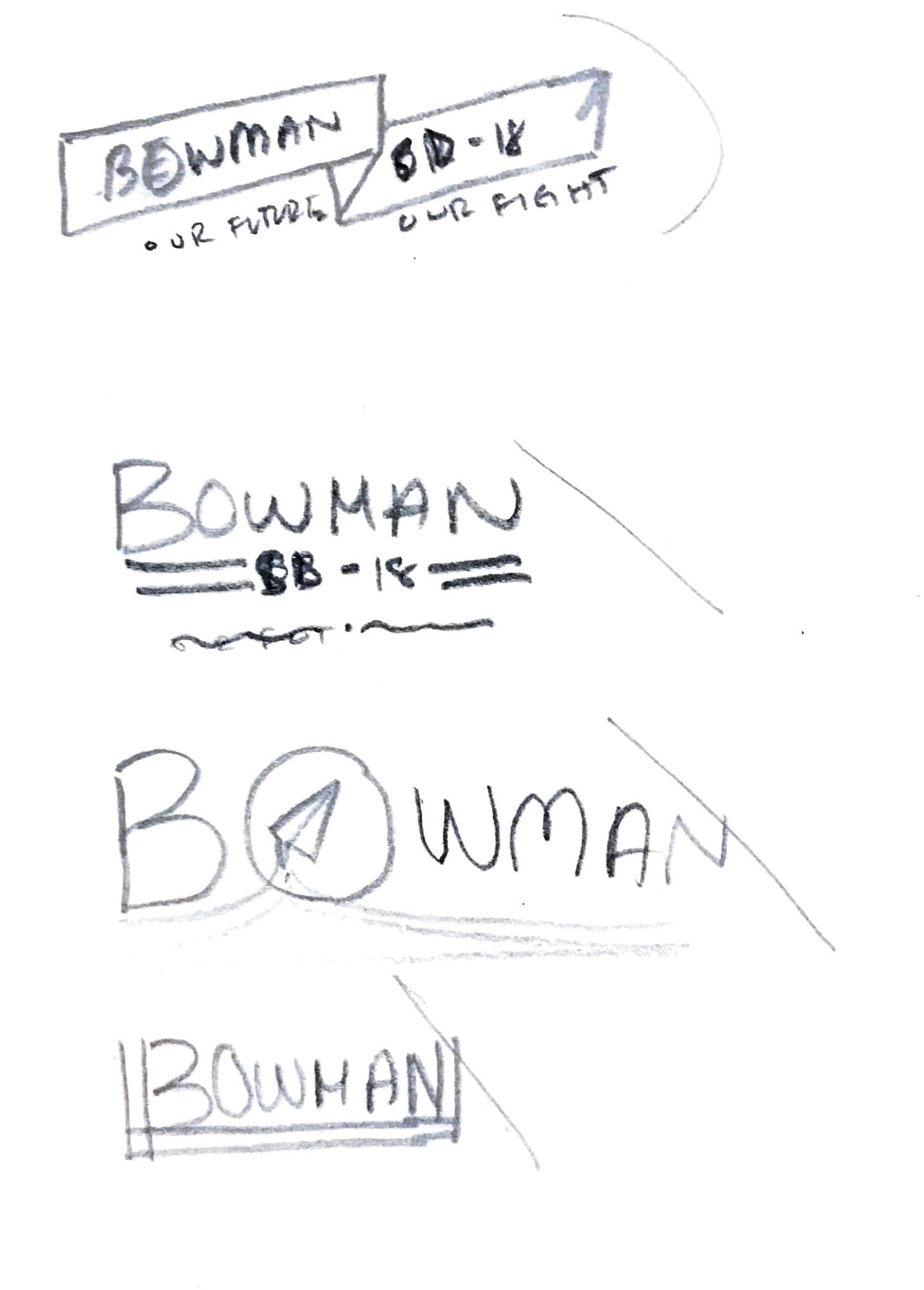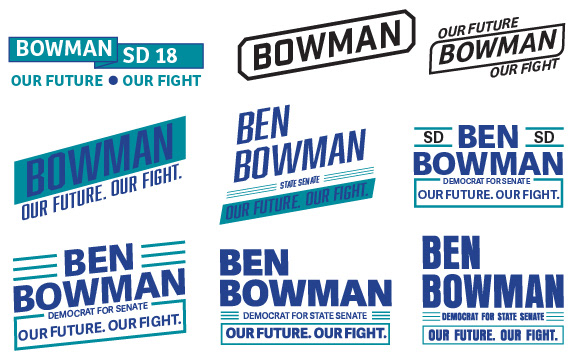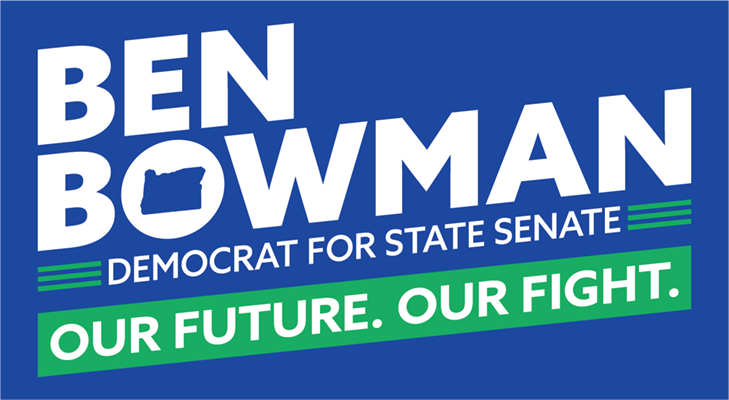 Ben Bowman's official logo for his 2020 State Senate candidacy. With a platform aiming to engage the youth of his district, the typography emphasizes forward motion.
Below are variations of the color palette to use over other backgrounds.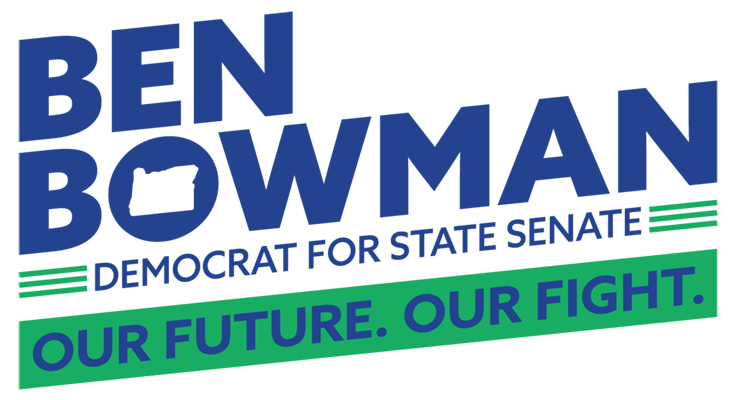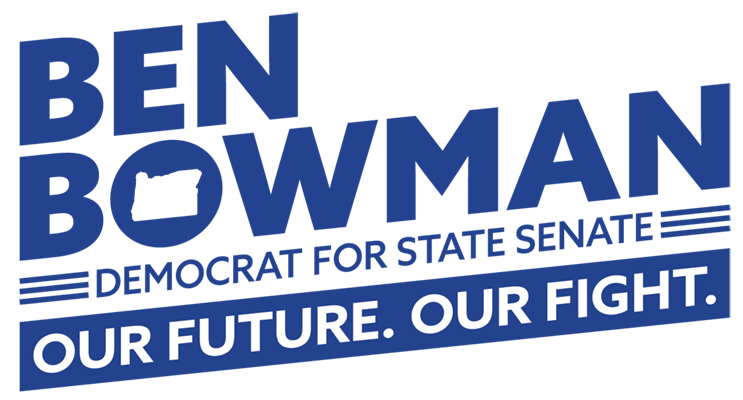 The "Our Future. Our Fight" graphics were designed as stickers to hand out during the kickoff event and for other online graphic use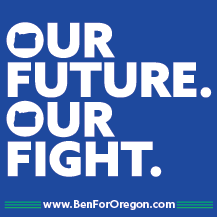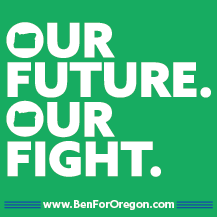 The website was built to be minimal in the graphics but impactful in its content. As COVID-19 hit the state of Oregon, Ben decided to change his landing page as a letter to his constituents focusing on the pandemic.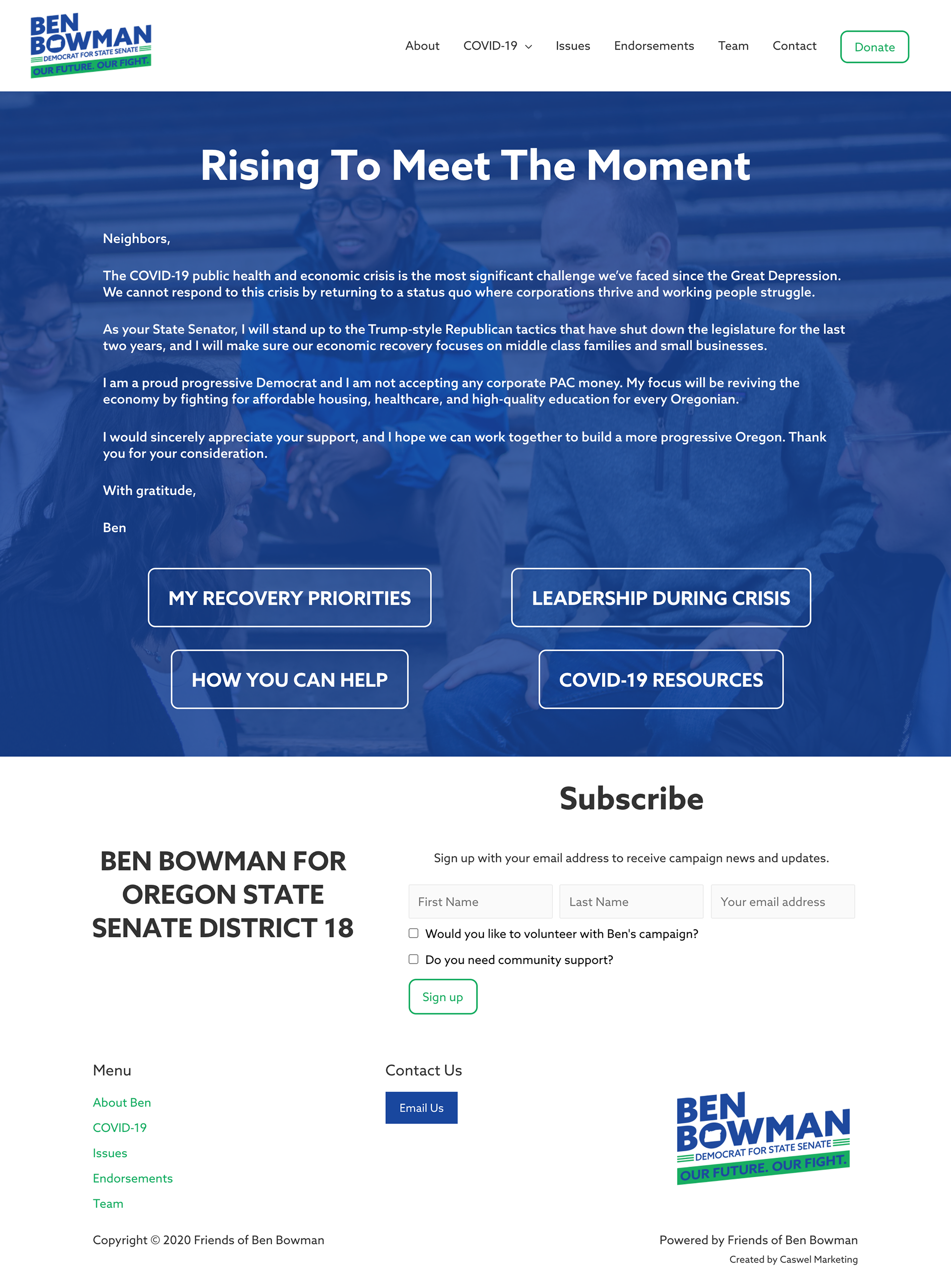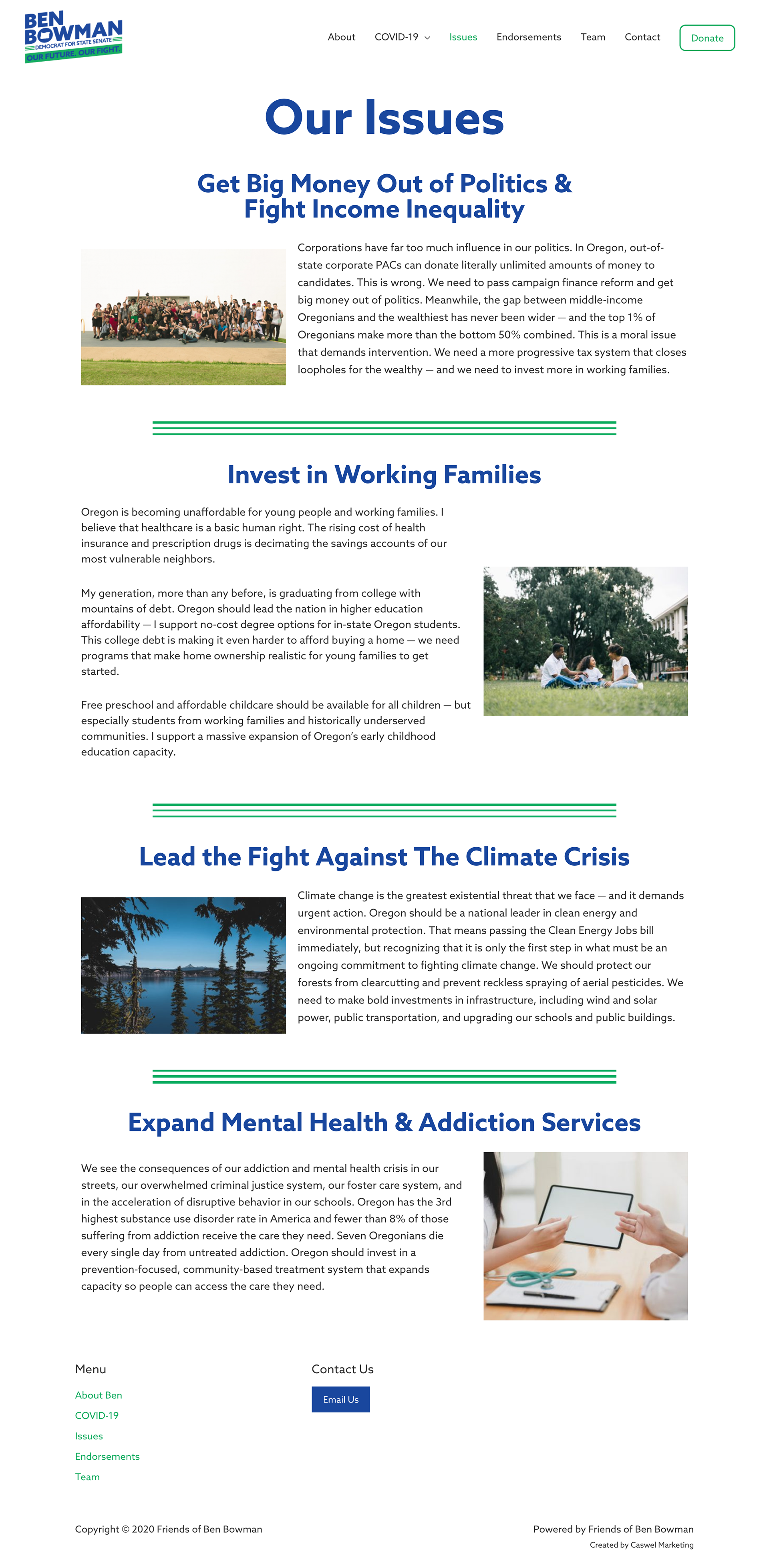 An essential item of this political campaign was to communicate Ben's messages and stances to as many constituents as possible. A big emphasize throughout all his mailers was to show his broad support from organizations and individuals.
Below are 3 examples of mailers that were at one point used for the campaign.
Names and addresses were removed for privacy reasons.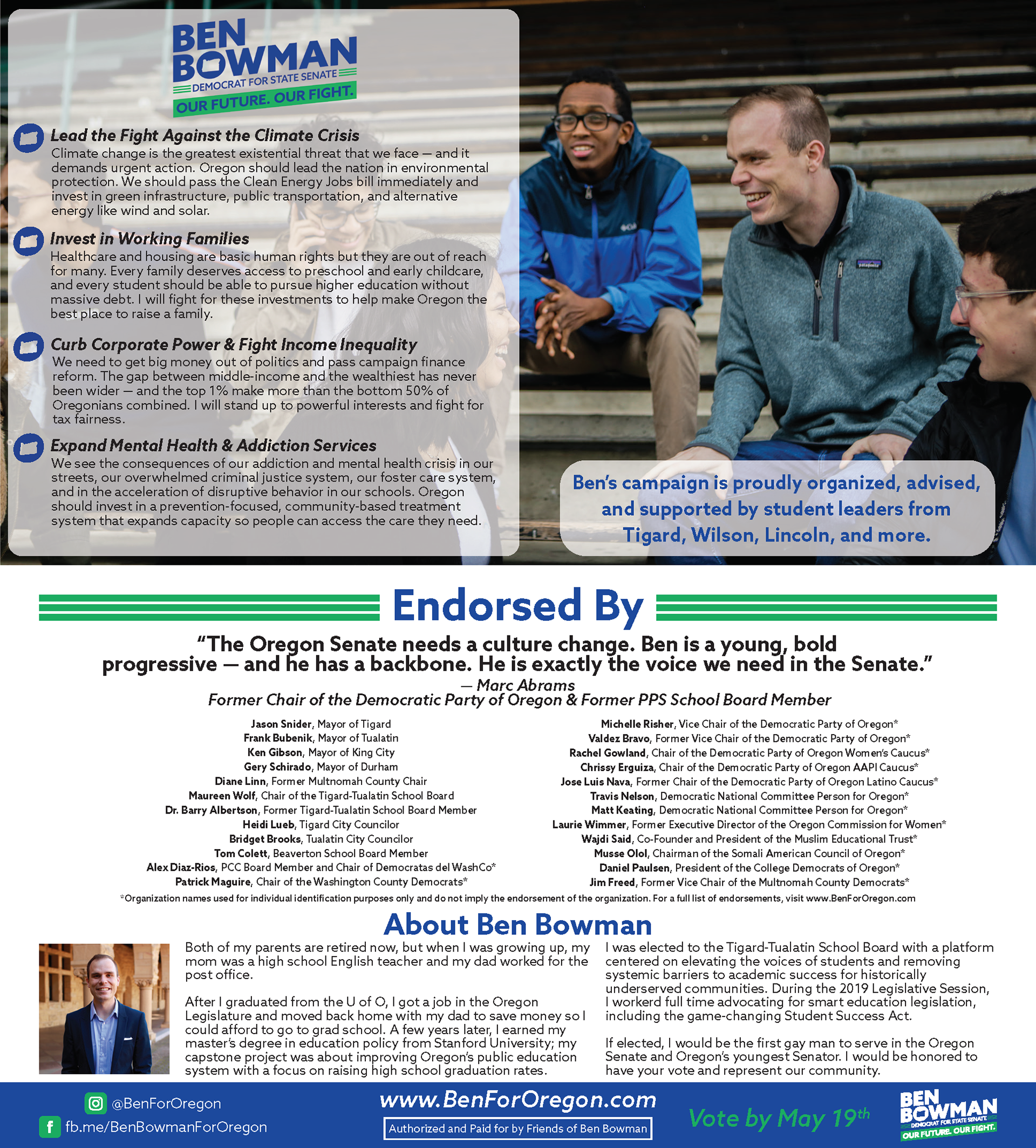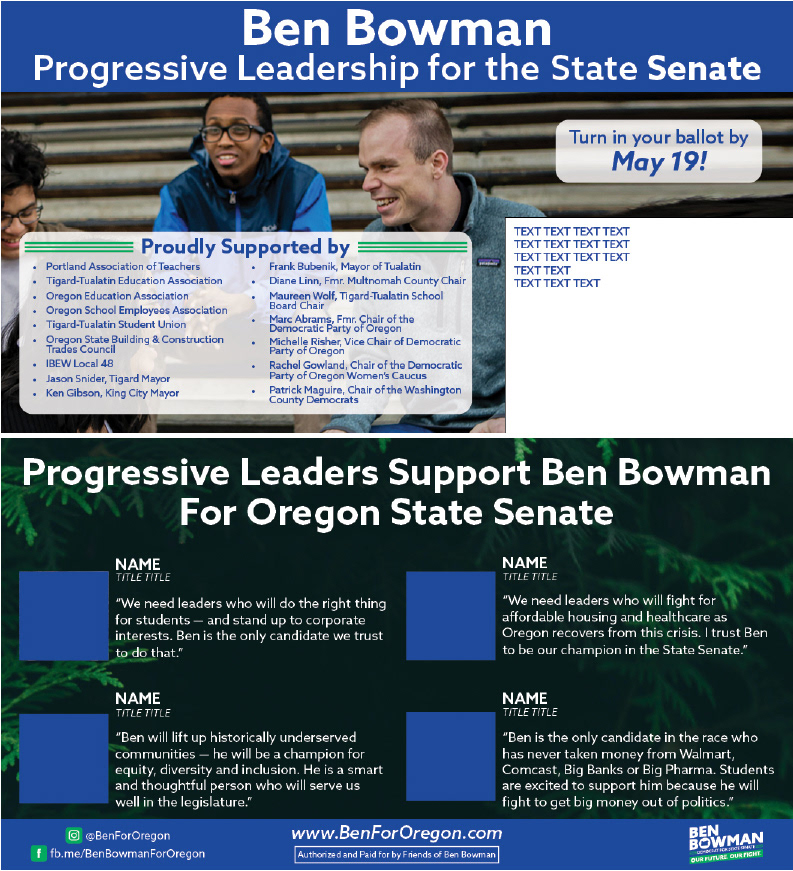 Ben's social media presence needed to also incorporate endorsement alerts and graphics for Facebook Ads. Below are some graphics used by the campaign to broadcast support and messaging.